I'm taking some liberties with squirrely sunday today. A few years ago, G espied some Robo Dwarf Hamsters, and became slightly obsessed. So, for our anniversary I got him two Robos. Sadly, they don't live so long, on account of their tininess. It took a while, but eventually G was ready for another wee hammie. This time, he chose a Russian Dwarf hamster. A wee albino, who was pretty adorable. G settled on naming him The Dude, because he's a white Russian.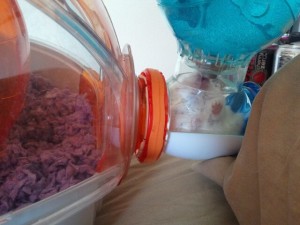 The Dude left us last night. We knew the day would come, because of their short life span. We were hoping we would have him around for at least two years, but it wasn't to be. I already miss hearing him run in his wheel, and seeing him stand on his hind legs to drink water. He was a funny tubby dude, and we'll miss him. We had a little ceremony today, and sent him off.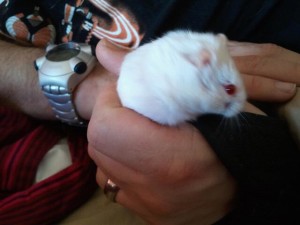 Thanks for the fun little guy.