Recently, I mentioned my first experience with "city squirrels." Squirrels that are so used to people, and getting food from people, that they have no cowardice. They will get right up in your grill, or let you right up in theirs.
So, I was delighted to see this photograph, taken by my friend Travis Richey aka Inspector Spacetime. He pointed out, "You know how close you have to get to take a photo with an iphone? This was like 6 inches away!!"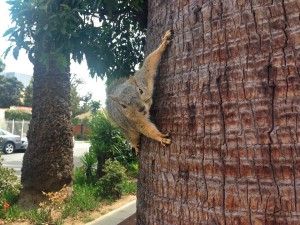 So, it seems that East coast, West coast, or no coast…city squirrels are quite the same. They're lucky they're cute, that's for sure!
Special thanks to Travis, for letting me share!
Have a lovely Sunday, friends!!
xoxox